Ace Combat: Assault Horizon Legacy
for
Nintendo 3DS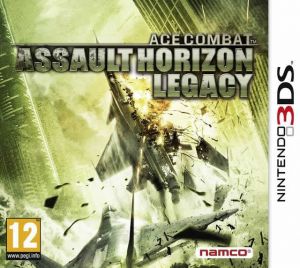 Key Information
Publisher
Namco Bandai Games
Release Date
2 December 2011
Where To Buy
Price History
Our Thoughts
Can't get enough of blazing the skies? Here's Ace Combat Assault Horizon Legacy to satisfy your every need. Thanks to 3D technology gaming has never been more lifelike. Get up to Mach speeds or exhibit your acrobatic skills. Get into dogfights, or get out of situations by the skin of your teeth. The choice, as they say, is yours!
The amazing touch screen targeting takes care of precision. Another feature is the Close Range Assault; useful for taking down planes and even ground targets. Other than normal fighter jets, you can now use attack helicopters, stealth bombers and AC-130 gunships. Play also in "Capital Conquest" and "Domination" modes. Pitted in teams of four or eight, the task ahead is to destroy the opposition's HQ. First gain control of their transmission base, then complete Air Strike Mode attacks within a timeframe.
If you manage to get three bases under your control, your team wins Domination mode. You must not only destroy targets in the vicinity, but also stay put in the base for a given time. Points determine the winner. Ever played a capture the flag game? It's like that.
Reviews