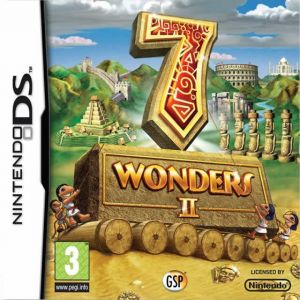 Key Information
Publisher
Avanquest Software
Release Date
30 October 2009
Where To Buy
Price History
Our Thoughts
Have you been awestruck by Ancient World's septet of wonders? Well, here's a puzzle video game that lets you attempt to rebuild them. Also collect all the pieces of a map one each from the seven locations to uncover a secret wonder. Take the tutorial to familiarize yourself with the rules of the game and the control system to be used.
The puzzle game mainly rests on matching 3 or more runes while the chosen wonder is simultaneously being built. Quicken the pace of construction by matching the same wonder-based runes. The level ends with the completion of building a wonder which you would know as the workers at the bottom of the screen rejoice. If you are lucky enough to match four runes you receive a ball of ice that can take out an entire rune row.
For a row and column removal using a fireball, you must match five runes. Doing this many times over lets you obtain a bonus dice that eliminates tiles at random thus gaining points as bonus for you. Use the shuffle bar to mix pieces up when low on moves. Putting bricks in secret spots begets surprise bonuses.
Recommended
Reviews