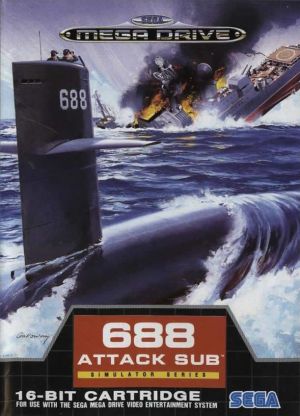 Key Information
Where To Buy
Price History
Our Thoughts
Take the action to the underwater level. In a submarine which could be American or Soviet, you command during both peace and war times. The environment is the darkest sea where you must use the cunning nature of a predator and courageous action to complete perilous missions.
Your modus operandi to counter war situations include the use of ambush to attack enemy convoys, protect your own warships, and stealthily pursue other ballistic missile endowed submarines. Utilise every aspect of a modern submarine through an amazing control system and experience the ultimate war machine by operating the sonar to detect enemy movement. Launch an attack, navigation to move through the waters, radio to communicate, and periscope to know what is on the surface above.
You are the captain who must also manage your men using information from friendly transmissions. The graphics are excellent for the time of release, and the game-play in Attack Sub moves at a fast pace. There are 10 missions that you can play, and using a link cable, two players can play head to head. A true classic of the submarine genre.
Recommended
Reviews