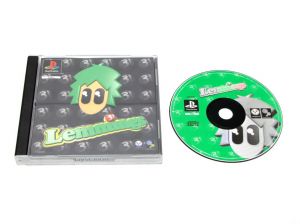 Key Information
Release Date
19 June 2008
Where To Buy
Price History
Our Thoughts
Here's a computer game where you must carefully lead furry rodents called lemmings to exit after providing them with skills. There are four operable cameras that give you an idea of each level. While you can't tilt up or down you can move left or right. By the "virtual lemming" option you can go where the cameras can't through holes by becoming a lemming.
A new skill incorporated is the turner. This lemming is rooted to a place and can only be blown up or dug from below. He also helps in changing the direction of other lemmings. Certain levels have blocks that also reflect the Lemmings and shift them to the left or right of the earlier position. The degree of difficulty varies from Fun to Tricky to Taxing to Mayhem. You can even adjust the rate at which the lemmings are released in a level.
For complex turns take the help of instant replay mode that can make you perfect a particular move. Also, for beginners there are 20 practise modes to familiarise you with all aspects of the game. Lemme play, you say?
Reviews