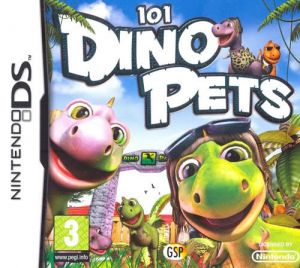 Key Information
Publisher
Avanquest Software
Release Date
25 September 2009
Where To Buy
Price History
Our Thoughts
Make friends with young and lovable dinos, not just one, but 101 of them in all! Play parent by dressing them up; teaching them to jump, fly or move to music. In 3D dimension adorn them with outfits, accessories and even different colour shades. Prepare them to enter and win pet shows. This fetches money that you could utilise to buy a variety of things including food, furniture or fun costumes.
As you move through the game you can unlock nearly 115 items from 7 different locations including rooms in your house, the park or hospital. Some of them are interactive too. The DS Stylus achieves pet interaction. The 3D set-up allows you to admire your favourite pet, up close and make modifications in appearance or skin tone.
Also, like typical parents offer rewards for learning a trick be it a medal, a thumbs up sign or even a bite-treat. So, be it guiding him through a garden path, or training him to kick a football, or taking him to the hospital for a check-up or even helping him do him morning chores you'll be there. Enjoy the fun.
Reviews